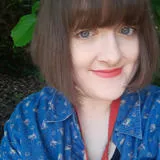 Dr Laura Newman
Postdoctoral Research Associate
Contact details
Biography
I am a historian of medicine, science, and education currently serving on the Wellcome funded Addressing Health project at KCL as a Postdoctoral Research Associate. Before this I worked on the AHRC funded Mobile Museum project at RHUL and Kew Gardens. I received my PhD from KCL/The Science Museum in 2018, which examined the role of the germ sciences in the British workplace from c.1880-1940. I recently published my first monograph -- Germs in the English Workplace c.1880-1945 – with Routledge. I have also published articles in the Historical Journal, The Social History of Medicine, the History of Education, and Paedagogica Historica on topics such as occupational health activism in the Post Office, school museums, and worker education in the British dairy industry. I have also worked extensively in the museums and heritage sector, including posts at the Hunterian, the Florence Nightingale Museum, and the Science Museum. I am currently undertaking research into school health histories.
Research
History of medicine
History of science
History of education
Material culture
My research focuses on how people understood, experienced, and negotiated their encounters with orthodox medical practice and ideas. My first book Germs in the English Workplace, c.1880-1945 (2021) brings to light the ways in which germ scientists sought to transform English working lives through new types of interventions that sought to both eradicate and instrumentalise germs. It then asks how we can measure and judge the success of such interventions by tracing how workers responded to the potential applications of the germ sciences through their participation in friendly societies, trade unions, colleges, and volunteer organisations. I am particularly interested in further exploring how we can understand and conceptualise the heterogenous actors, ideas, and material practices that constitute education in the historical life cycle. In this vein I regularly publish research into histories of both adult and childhood education.
Teaching
PhD Supervision
Further details