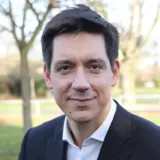 Leon Sosnowski
PhD Student
Contact details
Biography
Leon is a qualified solicitor (England & Wales) and a senior legal advisor for a global sovereign fund. Prior to his current role, he gained extensive experience in global risk consulting and as an international lawyer, most recently at Herbert Smith Freehills.
Leon holds an LLB (Hons), LPC, and BSc Politics and International Relations and has completed an MA Legal & Political Theory with Distinction at University College London (UCL).  His research brings together international relations, philosophy of law and political theory to explore questions of political authority as well as its breakdown.
Research Interests
Political order, authority and legitimacy
Sovereignty and constitutional theory
Political order breakdown - including war, revolution, resistance, and terrorism
Publication
See Leon Sosnowski's PURE profile
Thesis
The Normative and the Political: Sovereignty and the international system after Kelsen, Schmitt and Morgenthau.
Supervisors
Professor Ned Lebow
Dr Christoph Kletzer