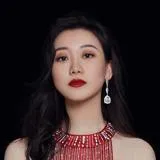 Li Lin
PhD Candidate
Contact details
Biography
Miss Li LIN is a fully funded doctoral researcher at the Department of War Studies, KCL.
Li LIN did her BA in Law at School of International Studies, Peking University in Beijing; MA in Geopolitics, Territory and Security at Department of Geography, KCL; MA in History of War, Department of War Studies, KCL.
She has previously worked as TA for School of International Studies and RA for the Institute of International and Strategic Studies of PKU, and as Program Manager for PKU Office of International Affairs. She is Observer of PKU Youth Think Tank since 2018.
Li LIN is also an international Chinese Zheng musician who has published concerto CDs with Chinese Film Symphony Orchestra and held series of concerts internationally. She also works as a bilingual presenter. She is now a Senior Editor at Strife (academic journal of War Studies KCL).
Li LIN welcomes both academic and artistic collaboration.
Thesis Title
National Identity: An Underestimated Lens – China's National Strategy and International Relations
Research Interests
Strategic Studies, Chinese Studies, Culture and Identity, Arts, Music and International Conflicts
Supervisors
Professor Michael Rainsborough, Professor David Jones