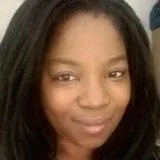 Lilian Andoh
Head of School Administration, School of Mental Health & Psychological Sciences (MHaPS)
Contact details
Biography
Lilian has a background in management accounts and is a part-qualified CIMA finance professional. She worked in the manufacturing, publishing, construction, corporate travel, and media sectors before joining King's in 2015 as a Finance Officer. She worked in the Departments of Geography and War Studies then in 2016 took on the role of School Business Manager in the newly created School of Politics and Economics. In early 2020, Lilian moved on to the SSPP Faculty Business Manager role, working with the Executive Dean and Director of Operations.
In February 2022, Lilian joined the Institute of Psychiatry, Psychology & Neuroscience (IoPPN) as the interim Head of School Administration for the School of Mental Health & Psychological Sciences
Responsibilities:
Leads and manages the School professional services team, ensuring high quality and effective support across the range of the School's activities;
Leads on the harmonisation of systems, processes and procedures across the departments within the School;
Works closely with the Head of School on all aspects of strategic planning, strategy and policy development;
Oversees School resources.