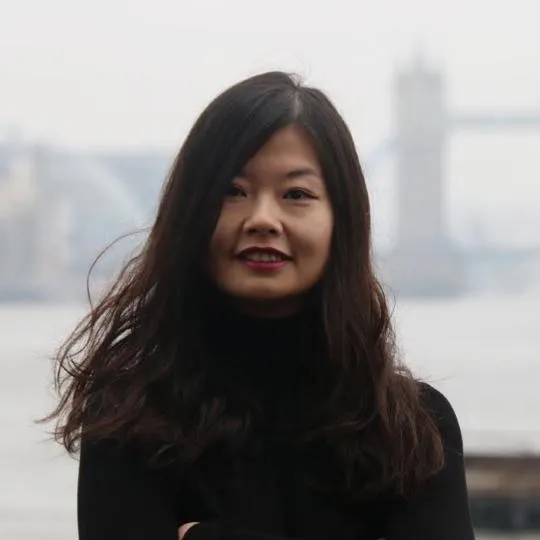 Dr Lisa Lin
Lecturer in Screen Industries and Cultures
Contact details
Biography
Lisa joined CMCI as a Lecturer in Screen Industries and Cultures in 2023. Before joining King's, she worked as a documentary producer in the UK, Singapore and China. Her producing credits include Matter Patterns (2014), I Wouldn't Go in There Season 2 (National Geographic, 2015), G-Force (Splinter Films/Hummingbird Music, 2016), Last Breath (One World Media, 2017), The Truth about Fake News (Channel News Asia, 2018), Frontline Medics Diaries (Channel 4, 2020).
Lisa is the author of Convergent Chinese Television Industries (Palgrave Macmillan, 2022). She previously taught at Royal Holloway, University of London, University of Kent and Anglia Ruskin University. She was the principal investigator for the GCRF-funded project 'Environmental Documentary as Visual Evidence on Social Injustice Behind Air Pollution' (2019-2020).
Lisa holds a PhD in Media and Communications, an MA in International Broadcasting from Royal Holloway, University of London, and a Diploma in Factual Development and Production from the National Film and Television School.
Research interests and PhD supervision
Lisa is a leading researcher in Chinese television and digital streaming industries. Her current research is focused on:
Chinese screen industries and cultures
Convergent production cultures
Digital streaming industries and cultures
Documentary storytelling
Media work and precarious labours
Lisa welcomes applications for PhD topics related to any of her research interests.
Having been a television producer and an ethnographer of convergent production cultures, her research interests revolve around the correlations between technology and creativity, and how digital technologies have transformed and disrupted the traditional logics of media production and distribution across macro-, meso-, and micro-levels. Her goal across these research projects is to examine the changes and continuities in production cultures and storytelling aesthetics between broadcast television and streaming services. Drawing upon her international industry experience in the UK, Singapore and China, Lisa also conducts industry-oriented research on international format adaptation and television coproduction particularly between Asian and European markets.
Research grants, consultancy, knowledge exchange
Knowledge Base Supervisor, Knowledge Transfer Partnership UK Antarctica Heritage Trust, Innovate UK, 2022-2023.
Principal Investigator, Sustainable Futures Research Fund, Anglia Ruskin University, 2022.
Principal Investigator, Global Challenge Research Fund Development Fund, UKRI/GCRF, University of Kent, 2019-2020.
Principal Project Lead, University of Kent VC Teaching Enhancement Awards, 2019-2020.
Festival Organiser, Chinese Independent Film Festival 2018, UK-China Media and Cultural Studies Association/Royal Holloway

, 2018.
Teaching
Lisa has led and taught on modules closely related to her research interests including Global Media Industries, TV and Platform Studies, Documentary Theories and Practices, Chinese Media, Media Audiences and Digital Streaming Cultures.
Her teaching philosophy combines critical media theories with industry-oriented creative practices. Lisa adopts a student-centric approach to teaching where students are encouraged with critical thinking and practical implementation of critical media theories.
Expertise and public engagement
Dr Lisa Lin is a documentary producer and media scholar specialising in convergent screen industries, digital streaming aesthetics and documentary storytelling. She has developed and produced award-winning documentaries for Channel 4, National Geographic Asia, the BBC, Dragon TV and Channel News Asia in the UK, Singapore and China. Lisa is happy to collaborate and work together across international television coproduction and distribution, format trades and documentary production.
Selected publications
Lin, L. (2023) "A New Era of Creative Freedom: How Tencent originals are reinvigorating Chinese talk shows", in Streaming Video: Storytelling Across Borders, Amanda D. Lotz and Ramon Lobato (eds.). New York: New York University Press. ISBN: 9781479816842.
Lin, L. (2022) Convergent Chinese Television Industries: An Ethnography of Chinese Production Cultures. London: Palgrave Macmillan. ISBN: 9783030917555.
Lin, L. (2022) "A Market Failure or Successful Social Experiment: Re-Examining the Chinese Adaptation of Dutch Reality TV Utopia," Flow Journal, 28: 4. 
Lin, L. (2022) "Transitional (in)justice in phasing out coal in China: Documentary as visual evidence to unveil the local experiences of coal transitions." Journal of Environmental Media, 3: 1.
Lin, L. (2020) 'Beyond Canned Television: BBC Earth's Global Community Building and Coproduction Adventure in the Case of Tencent Video',VIEW Journal, Special Issue Canned Television Going Global, 9 (17): 21–34.