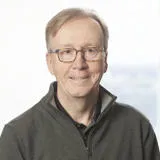 Lucien Alziari
Executive Fellow, King's Business School
Executive Vice President and Chief Human Resources Officer, Prudential Financial
Contact details
Biography
Lucien Alziari is Executive Vice President and Chief Human Resources Officer of Prudential Financial, Inc., a Fortune 50 financial services company located in Newark, New Jersey.
A UK citizen, Alziari has over 30 years of experience in major international companies. From 2012 to the beginning of 2017, he was Executive Vice-President and Chief Human Resources Officer of A.P. Moller-Maersk, a global shipping and energy conglomerate located in Copenhagen, Denmark, with operations in over 130 countries and around 90,000 employees worldwide.
From 2004 to 2012, he was the Chief Human Resources Officer and Head of Corporate Responsibility for Avon Products Inc., based in New York. Prior to this, he held increasingly responsible roles with Mars Confectionery in the U.K. and PepsiCo Inc. in New York, Vienna and Dubai.
From 2016 to 2021, Alziari was a non-executive Director of C&J Clark International, a UK-based global footwear company with around $2 billion in revenues. He recently concluded a three-year term as chair of the board of advisors of the Center for Executive Succession at the University of South Carolina. Since 2019, he has served as Director for the HR Policy Association.
He is also a Fellow and Director of the National Academy of Human Resources, a founding member of HR50 and a recipient of the 2018 Distinguished Human Resources Executive Award from the Academy of Management.