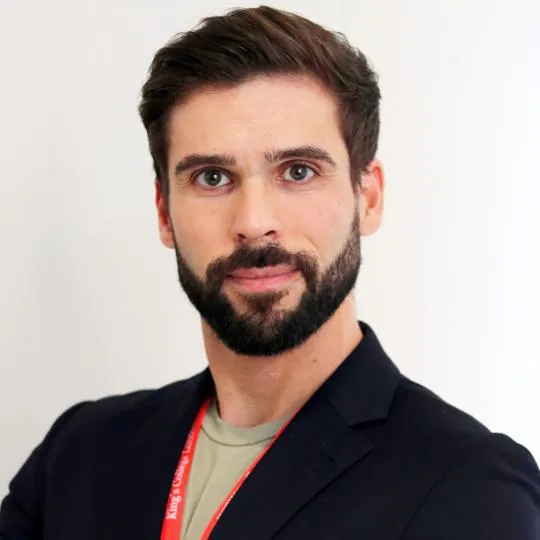 Luis Teixeira RN, MSc, PGCE, PGCert, BSc, FHEA
Lecturer in Adult Nursing Complex Care
Contact details
Biography
Luis has been a registered nurse since August 2006 with extensive clinical experience across diverse contexts in two different countries. He became a full-time lecturer in March 2018, starting his current job at King's College London in October 2021.
Having been trained as a registered nurse in Portugal, his clinical skills have been predominantly developed in a hospital setting, becoming an expert in critical care nursing. While in clinical practice, Luis has been developing his teaching and management skills acting as a mentor, practice educator and charge nurse. Transversally, he has been leading quality improvement projects and also collaborating with nursing and healthcare schools, nationally and internationally.
Luis has a particular interest not only in Health Sciences but also in Philosophy and Law, obtaining a master's degree in Bioethics and linking those areas to nursing care and the decision-making process (and more particularly to the contexts of acute/critical care and end of life care). His commitment to this particular subject and studies developed have contributed to important changes, not only locally but also at a national level, by promoting a bioethical discussion and legal implementation of advanced directives in Portugal.