Malin Severin
Leverhulme Doctoral Fellow
Biography
Malin Severin is a doctoral researcher in the Department of War Studies and member of the Centre for Grand Strategy. A recipient of the Leverhulme Trust Scholarship, her research examines the nexus between perceptions of the future and strategic defence planning, looking specifically at how the Swedish and Finnish Armed Forces have dealt with uncertainty when planning for the long-term future.
In parallel with her doctoral research, Malin is employed by the Swedish Armed Forces where she works with long-term strategic analysis. She is currently seconded to the UK Ministry of Defence's think tank Development, Concepts and Doctrine Centre (DCDC) where she manages foresight projects in a military strategic context, with a particular focus on European security and global governance.
She holds a dual master's degree in political science and journalism from Uppsala University, and a Master of Arts in Intelligence and International Security from King's College London.
Malin has a background in political risk and journalism and has worked at the Swedish Embassy in Washington DC. In her previous role as operations analyst at the Swedish Defence Research Agency, FOI, her research explored questions relating to methods for intelligence analysis, early warning, and Russian non-linear warfare. Malin's policy-oriented research has sought to identify and draw lessons from history to inform better decision-making today, specifically with regards to Sweden's Total Defence concept.
Malin is a member of the Centre for Grand Strategy, a co-founder of Centre for Grand Strategy's Futures Hub, and the organiser of the seminar series Thinking in Time.
Research interests include:
Methods for strategic foresight and net assessment
Futures thinking
Strategic culture
Swedish and Finnish strategy
European security
Research
All strategy, by definition, is oriented towards the future. In the context of long-term national security and strategic defence planning, the temporal horizon for such anticipation can be measured in decades. Yet, despite the apparent centrality of understanding, analysing, and preparing for the future in international affairs, serious engagement with the nexus of national strategic decision-making and futures thinking has, by and large, been missing from the scholarly discussion. The thesis is concerned with how beliefs about the future can be studied, what role they play in shaping counties' defence postures, and why images of the future sometimes diverge across nation states.
The study examines how analysts and military officers in Sweden and Finland conceived of the geopolitical future at similar points in time: their predictions, time horizons, and appreciation of uncertainty. The project compares the explicit and implicit beliefs about the future that underpinned high-level decisions pertaining to the two countries' national defence strategies, and why they differed in some important respects.
The project advances a new analytical framework that brings more conceptual and methodological clarity as to how images of the future can be studied. As a secondary aim, the thesis also shed new light on the empirical puzzle of why Finland and Sweden significantly diverged in their approaches to national defence at the turn of the millennium.
Supervisors 
Primary: Professor Christoph Meyer
Research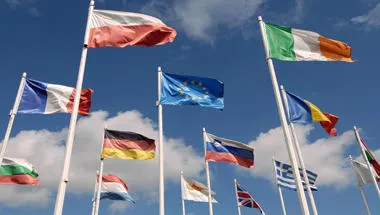 The Centre for Grand Strategy seeks to bring a greater degree of historical and strategic expertise to statecraft, diplomacy and foreign policy.
Research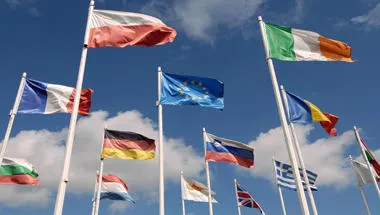 The Centre for Grand Strategy seeks to bring a greater degree of historical and strategic expertise to statecraft, diplomacy and foreign policy.