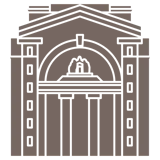 Manuel Mueller
International Management MSc, 2008
Head of Global Market Segment, Clariant
Biography
Describe your career journey from being a student at King's to being in your current role
After graduating, I embarked on a graduate programme with HSBC in Geneva. After one and a half years, I moved into a Hedge Funds Advisor role in Zurich within the same bank. Then, I decided to change industry and joined the Fedex business development team. Six years ago, I joined specialty chemicals company Clariant. I started in-house consulting and I'm now heading a global market segment.
What's the one thing you enjoy most about your current role?
It's a general management role and I really like that broad set of challenges, both commercially and technically.
What have been your biggest achievements in business and your career so far?
I became a Global Segment Head three years ago as one of the youngest jobholders.
How did your time at King's help with your career journey?
My time at King's greatly advanced my inter-cultural skills, given the many people from all around the world I studied with. Also, King's helped me to effectively approach challenges and questions. Critical thinking is also a skill I further developed at King's.
What is the best piece of advice you have for current King's Business School students on achieving success in their careers?
Follow your heart, not the money. Do a job in an industry you really like.
What advice would you give to future students thinking about studying at King's Business School?
Studying at King's in London will take you to new heights, both privately and professionally. The exposure to many cultures, lessons by qualified professors and the good spirit among students will make you thoroughly enjoy King's!