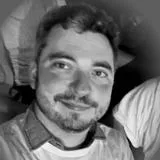 Dr Marc Österdahl
Clinical Fellow/PhD Student
Contact details
Biography
Dr Österdahl is a specialist registrar in Geriatric Medicine and General Internal Medicine in South East London, and doctoral research fellow at the Department of Twin Research and Genetic Epidemiology, funded by the British Geriatrics Society and Dunhill Medical Trust.
His PhD thesis investigates the relationship between peri-menopausal hormone replacement therapy, ageing and future frailty. It uses both data from TwinsUK, as well as routinely collected electronic health records, and international collaboration with the Danish Twin Registry. The aim is to help women and clinicians fully understand the long-term benefits and risks of HRT, and why older women are currently twice as likely to live with frailty as older men.
His previous research has investigated metabolomic profiles linked to duration of illness during the COVID-19 pandemic, working with the Zoe COVID health study, as well as using electronic health records to better understand the role of frailty on health outcomes in the wider population.