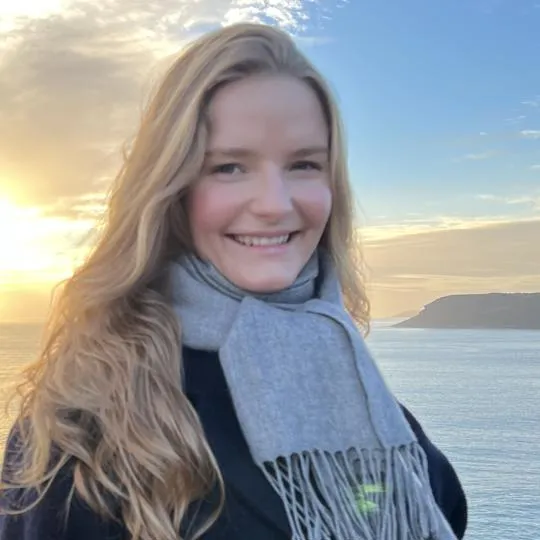 Dr Margie Cheesman
Lecturer in the Digital Economy
Contact details
Pronouns
she/her
Biography
Dr Margie Cheesman is a Lecturer in Digital Economy at the Department of Digital Humanities. Margie's work examines the socio-political implications of digitalisation. Her research uses ethnographic methods to engage with elite and marginalised stakeholders—from global migration governance institutions to asylum seekers and refugees. She has published key studies on experimental money and identity technologies (like digital currencies, blockchains, biometrics), highlighting the justice concerns surrounding their adoption in humanitarian aid, welfare, and development projects.Margie has worked as Assistant Editor of the journal Big Data & Society and is a Research Affiliate at the University of Cambridge's Minderoo Centre for Technology and Democracy.
Research Interests and PhD supervision
Digital Anthropology
Science and Technology Studies
Migration, asylum, and welfare
Teaching
Margie's teaching bridges macro and micro approaches to the digital economy, bringing geopolitical concerns into dialogue with everyday lived experiences of technological change. She particularly welcomes dissertation students interested in exploring the connections between digital technologies, racial capitalism, and bordering practices. 
During office hours, students are free to drop in, or can pre-book a time in advance.
Expertise and public engagement
Margie has led multiple open access reports investigating the risks and harms of digital innovations targeting low-income groups and non-citizens. Her public interest work builds evidence to challenge contemporary forms of discrimination, oppression, and exploitation—for example, associated with 'Web3' currency experiments and gig work platforms. Through press engagements and advocacy work (UN Special Rapporteur on Racism, Open Migration, Reuters, BBC, CNN) she has advanced critical agendas for research and action on digital rights.
Selected publications
Cheesman, M. 2022. 'Blockchain, Sovereignty, and Humanitarian Payments', Geopolitics 28(3), 1362-1397, DOI: 10.1080/14650045.2022.2047468.
Weitzberg, K., M. Cheesman, A. Martin, E. Schoemaker. 2021. 'Between surveillance and recognition: Rethinking digital identity in aid', Big Data & Society 8(1), DOI: 10.1177/20539517211006744.
Cheesman, M. 2020. 'Self-sovereignty for refugees? The contested horizons of digital identity', Geopolitics 27(1), 134-159, DOI: 10.1080/14650045.2020.1823836.
Gillespie, M., Osseiran, S. and Cheesman, M. 2018. 'Syrian Refugees and the Digital Passage to Europe: Smartphone Infrastructures and Affordances', Social Media + Society 4(1), DOI: 10.1177/2056305118764440.