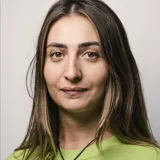 Maria Teresa Cotrufo
PhD Student
Contact details
Biography
Maria Teresa is a PhD Candidate at King's College London, funded by a full scholarship from the London Arts & Humanities Partnership (LAHP). She holds a BA in Philosophy from the University of Milan (Italy) and an MSc in Cognitive and Decision Sciences from the University College of London. She was a Research Assistant at King's College for the Wellcome 'Mental Health and Justice' Collaborative Award. Maria Teresa works as an Ethics Advisor for Principia Advisory.
PhD Research
Maria Teresa's research is provisionally titled "Re-examining the understanding of agency and consent in law concerning sexual offences involving autistic people".
The research proposes to look into how the law that governs sexual offences strikes the balance between respecting adult's sexual lives and protecting those who are vulnerable to sexual abuse. This issue arises, among others, for autistic people, as one group identified with this vulnerability. There are various concerns about how this balance is achieved by relevant law in England and Wales, particularly regarding the role played by the assessment of capacities for understanding, currently required for sexual consent. The PhD will examine this issue with reference to philosophy, human rights and the views of people with lived experience, with the aim of contributing to law-reform.
Supervisors
Dr Jillian Craigie
Professor Francesca Happé
Research Interests
Ethics
Moral psychology
Mental disability policy and law