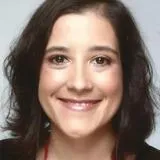 Dr Mariana Pinto da Costa
Senior Lecturer
Contact details
Biography
Dr Mariana Pinto da Costa is a Senior Lecturer at the Institute of Psychiatry, Psychology & Neuroscience (IoPPN), King's College London and a Consultant Psychiatrist at South London and Maudsley NHS Foundation Trust. She is also an Auxiliar Professor at the Institute of Biomedical Sciences Abel Salazar at the University Porto.
During her medical studies in the University of Porto, she studied abroad for two years (in Italy and Poland) and won a prize in 2009 from the European Commission 'Erasmus 2 million – Erasmus success history'. She kept passionate about mobility and collaborated with the European Commission writing the Erasmus+ Generation Declaration, which she presented at the European Parliament about the future of this programme. She has been the Chief Investigator and study manager of the Brain Drain study, researching mobility experiences of psychiatric trainees in 33 European countries. She also has clinical and research experience in Africa, where she was screening alcohol, smoking and other substances involvement in primary and mental health care service users in Luanda, while studying for the International MSc on Mental Health Policy and Services at the New University of Lisbon, supported by the World Health Organization.
As part of her doctoral research in London, in consultation with people with mental illness and community volunteers, she developed an intervention 'Phone Pal' to remotely connect patients and volunteers over a smartphone, tested in a feasibility trial. For this work, she was nominated by Columbia University featuring in the Top 100 Innovative Women Leaders in Global Mental Health, and was distinguished with a Fellowship by the World Association of Social Psychiatry. In 2019 she was nominated by the Royal Society to represent the UK in the 10th Lindau Nobel Laureate Meeting. Her PhD work on Social Psychiatry was distinguished nationally with an Honourable Mention for a PhD thesis in the category of Management and Social Sciences at the UK 10th Doctoral Research Awards.
She has published over 100 articles (h-index: 20), including methodology and guidance papers, and in prestigious journals such as The Lancet Psychiatry, World Psychiatry, and Nature.
Research Interests
Health services research
Public mental health
Digital mental health
Psychosocial interventions
Clinical trials
Clinical informatics
Qualitative research
Capacity building
She has experience in mental health services research in different methodologies (systematic reviews, randomised controlled trials, surveys and qualitative research).
She has also expertise in developing complex interventions in mental health care, co-produced with input from patients and community volunteers.
Teaching
Mariana provides teaching and supervision to undergraduate students across King's Health Partners. She supervises PhD and MSc students at King's College London and at the University of Porto.
Expertise and Public Engagement
Mariana was president of the European Federation of Psychiatric Trainees (EFPT), Chair of the Early Career Psychiatrists Committee of the European Psychiatric Association, and Vice-President of the Portuguese Association of Researchers and Students in the United Kingdom (PARSUK). She is the Chair of the Early Career Psychiatrists Section of the World Psychiatric Association.
She is currently a member of the Executive of the National Institute for Health Research (NIHR) Applied Research Collaboration (ARC) South London, and a member of the R&D panel of adult mental health services at South London and Maudsley NHS Trust. She is the Academic Lead of the Digital Psychiatry Special Interest Group of the Royal College of Psychiatrists.
She is a frequent reviewer for several journals and funding bodies (including the NIHR, MRC and ESRC). She is a member of the London Advisory Committee of the NIHR Research for Patient Benefit, and she is part of the Editorial Board of the British Journal of Psychiatry, Psychiatric Services and Plos One. Her work has been featured in BMJ News and in the media.
She was profiled as one of the 100 individuals of the University of Porto in its centenary celebration.
Complete lists of her publications with citations can be found in her Google Scholar and Research Gate profiles.
Features
A year after the COVID-19 pandemic had taken the world by storm, a beacon of hope materialised itself in the premise of vaccines. However, not everyone could...

Features
A year after the COVID-19 pandemic had taken the world by storm, a beacon of hope materialised itself in the premise of vaccines. However, not everyone could...