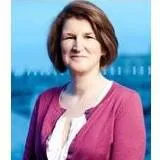 Marie Berry
Head of Cluster Administration, Cultures
Deputy Director of Operations, Faculty of Arts & Humanities
Contact details
Biography
Responsibilities:
Leading the departmental professional services teams for A&H Culture departments
Leading innovation in the administration of teaching and research
Leading the harmonization of systems, processes and procedures across these departments
Responsible for the monitoring of all budgets across these departments
Responsible for the administration and coordination of the suite of programmes and modules offered by these departments
Cluster departments:
Education and Professional Background:
Marie started her career in university administration in the Research Grants and Contracts Office at the University of Bath. She then went on to spend four years in the Registry at Royal Holloway University of London, initially in the Exams Team and then leading the organization of the graduation ceremonies. She returned to the University of Bath as a Finance Manager in 2008.
Marie took up her current post in 2010 and became the Faculty Deputy Operating Officer (now Deputy Director of Operations) in 2018.