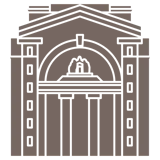 Ms Marie Grunert
PhD Student in Public Services Management & Organisation
Research interests
Accounting & Financial Management
Public Services Management & Organisation
Contact details
Biography
Project Title: Beyond the investment floor: How do financial professionals collaborate at work?
Year of Entry: 2020, Full Time
Supervisors: Professor Alex Preda, Professor Crawford Spence
Marie is a university-funded PhD student at King's Business School. Her project explores how financial professionals collaborate and interact at work. Notably she researches how interactions and collaborations in a community of practice (e.g. asset management) shape the process of idea generation, impact creativity and influence investment decision-making.
In parallel to her PhD research, Marie has been a Graduate Teaching Assistant for the module AI at Work which investigates the applications and implications of Artificial Intelligence and Machine Learning on different professions, organizations, and expertise.
Her research areas include:
The future of work
Work interactions, collaborations and decision-making in finance
Micro-sociology
Organizational studies
Creativity in different contexts
Before King's, Marie spent over two years at the European Commission managing development and cooperation relations between the EU and the countries of Central Asia. Prior to that, she worked as an analyst for a London-based global risk management consultancy and as a political risk analyst in a family office. She travelled extensively in countries of the former Soviet Union, including as an election observer in Ukraine.