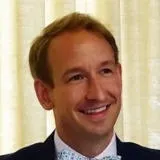 Dr Martin Bengtzen
Lecturer in Corporate and Commercial Law (Education) Online Programmes
Contact details
Biography
Martin Bengtzen has a DPhil degree from Oxford and an LLM from Harvard, both focused on corporate law, and some other master's degrees from his home country of Sweden. He has previously worked as a corporate and securities lawyer with a New York law firm, as a corporate finance advisor with investment banks in London, and as a paper boy in Malmö. Prior to joining King's, he taught corporate law and practice at Oxford and LSE.
Research interests

The future of capital markets and their regulation
How and when legislation aimed at changing corporate behaviour is successful
Empirical methods for legal research
PURE profile 
For more information on Martin's research, visit his research portal.