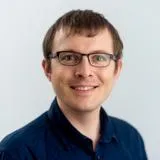 Matthew Thomas
Strategic Project Manager
Biography
Matthew Thomas is the Strategic Project Manager in the Faculty of Natural, Mathematical and Engineering Sciences, King's College London. In this role he is responsible for working across the university, faculty and departments in the delivery of projects related to the Faculty's ambitions.
Prior to this, he held a number of roles in King's as Knowledge Manager, School Education Manager and Senior Admissions Policy Officer. Before working in Higher Education, Matthew worked for the Embassy of Japan in the United Kingdom.
Matthew holds an MA in Global Diplomacy and a BA in International Relations & Politics. He is an accredited member of both the Association of University Administrators (AUA) and the Association for Project Management.
Responsibilities:
Managing projects in the Faculty leading to effective delivery of procurement and staff management.
Recommending effective mechanisms to support the procurement of lab assets.
Creating and implementing a staff induction and training programme and shadowing scheme for professional services staff in the Faculty.
Providing support and recommendations to ensure business continuity across the Faculty.