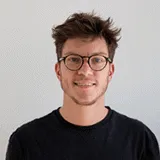 Max Bauermeister
Founder, OrgOS
HRM & Organisational Analysis MSc, 2013
Biography
Describe your career journey from being a student at King's to being in your current role
Following my MSc at King's, I initially worked as a Consultant for a boutique consultancy which focusses on procurement and restructuring, where I was also involved in HR and reorganisation projects. Two years later, I moved to help scale an InsureTech organisation from 15 to 150+ employees within 3 years, supporting their internationalisation strategy. It was during this experience that I discovered a gap in the market for a one-stop tool to scale companies and digitise HR (everything from recruitment to off-boarding), whilst really focussing on the needs of the employees. A few colleagues and I decided to start our own company, OrgOS, which is now just over a year old. We are a fast-growing HR software as a service (SaaS) start-up with over 10 employees and a diverse range of clients – from prominent brands to other developing start-ups.
What's the one thing you enjoy most about your current role?
I really enjoy the creative freedom and autonomy – running my own company I'm lucky that my organisational approach is self-managed. Also, I enjoy building something with a vision that motivates me. It is important to dream and be purpose-driven – I believe that intrinsic motivation is much more powerful than extrinsic. As a Co-Founder I am responsible for growing the business and convincing others to buy into the vision. This is only possible because I believe in our mission.
What have been your biggest achievements in business and your career so far?
Both the previous company I worked for and my current company have managed to raise a lot of money and grow extremely quickly. However, this is just the means to an end. I think my biggest achievement is that I have managed to find a career that is fulfilling by motivating me intrinsically. Working for a purpose which I believe in completely blurs the boundaries of work-life in a positive way. Although running a business is stressful at times, at least 80% of it is enjoyable due to me being able to genuinely apply my natural commitment and strengths.
How did your time at King's help with your career journey?
I have to agree with the typical arguments that developing my problem-solving skills and learning how to think critically had a big impact. Coincidently my dissertation topic, which had the focus of employee engagement within start-ups, is highly relevant now since we are using the same methodology in order to spur employee engagement within our software. Most importantly, the peer network and friendships I generated during university still help me nowadays.
What is the best piece of advice you have for current King's Business School students on achieving success in their careers?
I'm a big believer that you have to be lucky along the way. However, I also believe that you can put yourself in positions where you might be luckier than others. There is a book by Angela Duckworth called Grit which I would highly recommend. Show grit and you will go very far. However, don't force yourself too much – make sure you do something that you believe in and can connect with in terms of vision and values since this is the strongest catalyst for personal motivation and energy.