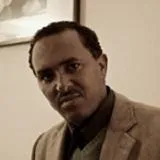 Professor Medhane Tadesse Gebresilassie
Visiting Professor
Contact details
Biography
Professor Medhane Tadesse is a Visiting practitioner as part of the Practice of Leadership programme with the African Leadership Centre.
He is an academic specialist on peace and security issues in Africa, who has researched extensively on civil wars, the governance of security, political Islam and interstate conflicts.
He is also a columnist and frequent commentator on global and regional security issues, and is the editor of The Current Analyst, an online journal that examines issues of peace and security in Africa. He was, amongst others, advisor to the President of Somaliland and the Ethiopian Foreign Minister in the mid-1990s.
An early student of Somali Islamists and the threat of radicalisation in Africa, Medhane has taught at various universities in Ethiopia and abroad and has written extensively on African security and related topics, spawning four books, over 160 briefing papers, articles, commentaries and policy memos.
He served as an advisor to governments, political and armed groups, and sits on the board of directors of several peace and security-related institutions, including the African Security Sector Network (ASSN) and the ALC, and is a Senior SSR Advisor to the African Union. 
Medhane has been a guest and keynote speaker on global peace and security, African conflicts, radicalisation and the governance of the security sector in more than 75 venues around the globe, delivering briefings for the likes of the NATO Headquarters, the Chinese Communist Party, World Bank headquarters to US (Kelly) military barracks, the British parliament, the US State Department and the Angolan parliaments.
A veteran political analyst in the Horn of Africa, Medhane has written widely and on a variety of issues and assumed high profile advisory position, at a young age, on one of the most complicated and intractable conflicts in Africa, Somalia. 
He played a crucial role in familiarising the governance of security at both research and policy levels. He drafted and developed the Horn of African Strategy for Security Sector Reform (SSR); provided extensive support to the African Union Commission in conceptualising, drafting and finalisng its Policy Framework on SSR; organised and chaired the Development of National Security Policy for the new Republic of South Sudan a; led the Review Process of Juba University's Capacity on Peace and Security Studies; and designed the plan for building the capacity of the University of Juba on Security Sector Transformation.