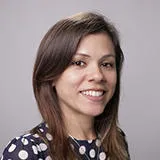 Dr Melissa Elechiguerra Labarca
Lecturer in Taxation Education
Contact details
Biography
Melissa Elechiguerra Labarca is a lawyer admitted to practice in Venezuela and Spain. She earned her Ph.D.  in Law from the University of Deusto. She holds Postgraduate Degrees from the Complutense University of Madrid (Masters in Administrative and Tax Law and Expert Course in Tax Law, 2003-2004), the University of Deusto (Masters in Business Legal Advising, 2004-2005) and the Universities of Deusto-Tilburg and Strasbourg (Erasmus Mundus Masters in Transnational Trade Law and Finance 2009-2011). She was a research assistant at the Central University of Venezuela (2002-2003) and at the University of Deusto (2011-2014).

Melissa was in-house lawyer in the Monetary Advice and Financial Department at Central Bank of Venezuela from 2007-2009 and has been a tax consultant in tax advisory firms in Venezuela. She served as a trainee from in the Gender Equality and Private Law Division of the Directorate General Human Rights and Legal Affairs of the Council of Europe (2011). Melissa was a teacher at the Central University of Venezuela in two Postgraduate Programmes. She has been a visiting researcher at the European University Institute (2012), at the University of Strasbourg (2013) and at the Max Planck Institute for Tax Law and Public Finance in Munich (2014, 2016 and 2018). 
PhD supervisions
Yes, Melissa is accepting PhD supervisions.
Partnerships/ professional collaborations
Organising a workshop on Taxation and Human Rights jointly with Vienna University.
Research interests
International taxation
Protection of Taxpayers' Rights
Exchange of tax information
Teaching 
Teaching fellow in International Tax Law