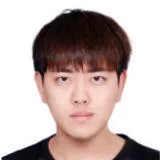 Meng Zhang
PhD student
Contact details
Biography
Meng Zhang is a PhD student in the Department of Geography. His research background is pollution control, involving physics, chemistry and biology. His current interest is in water pollution.
Research
Thesis title: 'Urban stream pollution in London versus Beijing'
Meng's researches urban stream pollution, particularly N, P, DOC: comparisons between UK and China. This includes N and P uptake and regeneration. His research methods include taking seasonal samples from tributaries with a range of land-use (eg rural, agricultural and urban).
PhD supervision
Further details