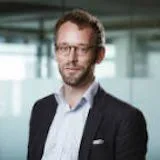 Dr Michael Ledger-Lomas
Visiting Research Fellow
Contact details
Biography
Michael Ledger-Lomas joined King's in September 2012 as a Lecturer in the History of Christianity in Britain. He read history at Peterhouse, Cambridge and went on to complete a PhD on 'The Idea of Germany in Religious, Educational and Cultural Thought in England c.183-1865'. Before coming to King's, he was a junior research fellow at St Catharine's College, Cambridge, then a Fellow and College Lecturer in History first at Selwyn College and latterly at Peterhouse. He is also a director of 'The Bible and Antiquity in Nineteenth-century Britain'', a five year interdisciplinary research project funded by the European Union and hosted at CRASSH, University of Cambridge.
Research interests and PhD supervision
Religion and Theology in Nineteenth-century Britain
Britain and Europe
Religious Internationalism in the Modern World
The History of Protestant Dissent
Religious Publishing and the History of the Book
Michael would be interested in supervising any PhD topics related to religious history in nineteenth and twentieth century Britain.
For more details, please see his full research profile.
Teaching
Undergraduate modules
4AAT1021: 'Turning Points: An Introduction to the History of Christianity in England, 1500-1900' (co-taught with Dr David Crankshaw)
4AAT1030 'Introduction to Christianity'
5AAT2028 'Issues in Nineteenth-Century British Christianity'
6AAT3024 'After Christendom: Christianity, Culture and Society in Twentieth-Century Britain'
Postgraduate programmes
MA in Nineteenth-century Studies
AKC
Christianity and the Modern Self
Christianity and the Media
DMIN
Teaching for 'Clerical Interests and Activities'