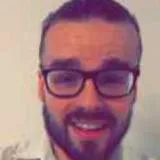 Mr Michael Priestley
Research Assistant
Contact details
Biography
Having completed an ESRC-funded PhD from Durham University, I joined Kings College London in February 2023 as a Research Assistant on the UBelong project. This project will develop a theoretical framework to understand student loneliness at university and appropriate methodological approaches.
In addition, my research expertise and publications relate to student mental health and wellbeing at university, including the conceptualisation and measurement; determinants; and service delivery. My thesis explored the theorisation of a whole university approach to student wellbeing in a neoliberal university context. I am a member of the Uni-SMaRT network at Kings, sharing ideas, findings, and good practice on student mental health research.
I have also previously worked as a Research Assistant on research projects exploring intra-individual personality variability and the effectiveness of a music education intervention delivered in primary schools. I have also previously taught on first, second-, and third-year modules in the School of Education at Durham University. My other previous qualifications include a PGDip in Social Research Methods (2019), an MA in Education Studies (2017), and a BA in Education Studies and English Literature (2016).
Research Interests
Loneliness and social isolation
Student mental health
Philosophy of education
Political sociology of education
Expertise and Public Engagement
I use my research expertise to collaborate with third sector organisations on student mental health initiatives, including the Charlie Waller Trust mental health charity as Student Involvement Coordinator, and Student Minds as an Assessor for the University Mental Health Charter. With the Student Mental Health and Research Network [SMaRteN], I also co-facilitate a lab group for PhD students and Early Career Researchers with an interest in student mental health.  
Research Group
Uni-SMART