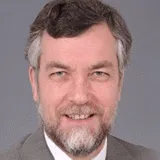 Michael Taylor
Principal, MT Healthcare Consulting
King's Business School Advisory Council Member
Biography
Michael Taylor is Principal, MT Healthcare Consulting. He was formerly Senior Vice President at Aon, plc where he headed up Healthcare Delivery System Transformation.  Prior to this, he was Senior Vice President at Optum Health, a business of United Health Group. He also held several senior management positions with the professional services firm, Willis Towers Watson including leadership of their Global Health Practice.
Prior to his consulting career, Michael held several senior management positions with large health systems in New York and California. He currently serves on the Dean's Advisory Board of Boston University School of Public Health (BUSPH). He also teaches at BUSPH and Wharton Business School.
He has published numerous articles and book chapters on healthcare delivery. Mr Taylor holds a MA in healthcare administration (1976) and a MSc in Biochemistry (1974) from the State University of New York at Stony Brook, and a BSc in Molecular Biology and Biophysics from King's (1970).