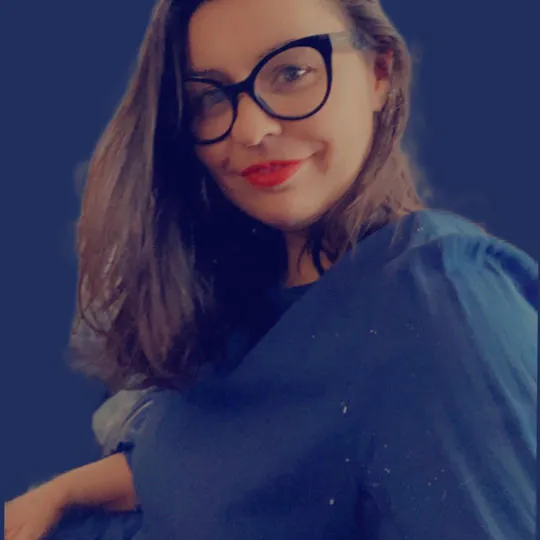 Ms Michaela Viragova PhD
Research Student/PhD Candidate
Biography
Research Interest
Michaela has 10+ years of experience in hospital, school, and community-based settings. She is interested in infant development, parental reflective functioning, expressed emotion, attachment and mental health practice. She was involved in various research projects, from clinical trials to developmental cognitive neuroscience.
Research groups
Michaela is a member of the Neurodevelopment and Mental Health Group, Department of Child and Adolescent Psychiatry at Kings College London, where she is completing a part-time PhD supervised by Professors Chiara Nosarti and Paola Dazzan. The title of her PhD is "Parenting responsiveness and socio-emotional and cognitive development in early childhood" using data collected as part of the Developing Human Connectome Project (http://www.developingconnectome.org/).
Curriculum Vitae
Michaela completed her first degree in Pedagogy and Teaching in Early Years in Slovakia before moving to the UK. Previously she worked in various educational settings with children aged 3-19, including special needs pupil referral units (PRU) and emotional difficulties provisions. In 2015, she trained pre-clinically in Psychodynamic Psychotherapy at the Training Institute of Inter-Psyche, followed by Video interaction guidance and Parent Infant Observation Scale. The strengths-based approach plays a vital role in providing a space where pupils feel connected to their learning environment. This approach increases self-worth, self-esteem, and purpose, enabling children to flourish at school and beyond.
Michaela later completed a BSc in Psychology with Neuroscience at Birkbeck University London. During this time Michaela participated in internships and summer programmes for research such as Bright Sparks; she volunteered at the BabyLab as a research assistant, which reinforced her growing interest in answering questions such as how infants learn about the world and how they make sense of the world. Her final year dissertation project investigated the orientation effects in face recognition of the within-face variance with unfamiliar faces in children and adults.
Michaela also completed an MSc in Clinical Neurodevelopmental Sciences at King's College London and her final year dissertation, supervised by Professors Chiara Nosarti and Serena Counsell, was entitled "Parenting styles mediate the relationship between neonatal cingulum microstructure and internalising problems in childhood following very preterm birth (<33 weeks)".
Expertise and Public Engagement
Michaela is a former Research and Development manager at the non-profit organization Brazelton Centre, based in Cambridge. In addition, she led the strategic oversight for national programmes to support infant mental health through parent-infant education, including the Newborn Behavioural Observation developed by Terry Brazelton (Boston, Harvard Medical School) under Maggie Redshaw, Professor of Perinatal Epidemiology.
Michaela led an antenatal community project Bump Start funded by the Evelyn Trust and the Cambridgeshire Community Trust, with expectant young parents dedicated to reducing adverse infant and maternal outcomes by supporting healthy parent-baby relationships.
Teaching
Michaela facilitated a placement internship for the MSc Developmental Psychology and Psychopathology (DEV-PP), Kings College London. Currently, she is a Graduate Teaching Assistant for Applied Statistical Methods at the Department of Biostatistics and Health Informatics (BHI).
Clinical expertise
Michaela worked across various mental health services at the fast-paced NHS South London and Maudsley NHS Trust. She advanced her specialist clinical skills at the Mother and Baby Unit, Bethlem Royal Hospital, working with mothers and babies with severe mental health difficulties, participating in parenting assessment and facilitating intervention for healthy attachment in mother-baby relationships. Recently, Michaela completed her specialist clinical placement/training in clinical neurodevelopment diagnosis and treatment at the National Autism Unit at Bethlem Royal Hospital and at the Attention Deficit Hyperactivity Disorder Adult Diagnostic Clinic at the Maudsley Hospital.
In her clinical roles, Michaela has been actively engaged in the NHS Benchmark Network in strategic, innovative consultations and advocating for increased effectiveness and productivity in national services for families in neonatal and mental health units.
Currently, Michaela is employed as an NHS Long-Term Plan lead. She provides strategic leadership for maternal and perinatal services in Kent and Medway. She is the project manager on expanding the Specialist Community Perinatal Mental Health Service, including a roll out of trauma-informed Maternal Services set out in the NHS Long Term Plan. In addition, Michaela oversees Quality Improvement and Patient Safety initiatives where she advises clinicians and reviews research and national guidelines to improve practice.
Michaela continues fostering partnerships towards bridging gaps between academia, clinical practices and communities. She is facilitating lived experience groups and young mothers' representatives. Michaela continues to bring perspectives of diverse communities and other parts of the world to diversify the voices represented. Michaela actively contributes to change agendas, the government's Best Start for Life Green paper and the Early Years Healthy Development Review. In addition, she is an active First 1001 Days Movement and Parent-Infant Foundation member.