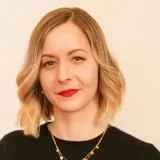 Dr Michelle Johnson
Lecturer (Education) in Law
Contact details
Biography
Prior to joining King's full-time in 2019, Dr Michelle Johnson lectured and led modules on the LLB at the University of Reading. She has taught on a broad range of modules focussing on a wide range of legal topics, including Criminal Law, Criminal Justice, Tort Law, Contract Law, Legal Skills and Legal Research & Writing. She also created and led a module in Criminal Justice and Social Context at Activate Learning (associate college to Oxford Brookes University) as a part of their FdA Policing Programme, which focussed on providing training for those wishing to enter the police force. Between 2016-17, Michelle worked as a Law (Research) Fellow at Georgetown University in Washington, DC. There she conducted research into the development of eighteenth-century English Criminal Law as part of the compilation of a volume of the Oxford History of the Laws of England.
Michelle is a graduate of the University of Edinburgh where she completed an LLB and holds an MA with distinction in Law by Research from Queen Mary and Westfield College, University of London, and a PhD from the University of Reading.
Research Interests
Legal history 
History of ideas
Reformation studies
Intersection of law and religion
Early modern common law
Early modern canon law
Michelle's legal historical research focuses on the intersection between law, religion and politics in Early Modern England; and specifically upon the written works (both published and unpublished) of common lawyer Christopher St German (c.1440-1540/1), the path which ultimately lead to the 1533 break with Rome and the development of the authority of the nascent national English Church.
Michelle is also keenly focused on developing her research interest into Legal Education scholarship/pedagogy, with particular interests in legal skills development, the development of and the role of rapport in student learning, and the importance of wider participation initiatives and inclusivity strategies for students' aims and attainment.
Teaching
Legal Reasoning (Module Co-Lead)
Essentials of Contract Law
Law of Tort
PhD supervisions
At this time, Michelle is unable to take on PhD supervisions
Selected Publications
Michelle L. Johnson, Christopher St German's: A Discourse of the Sacraments Howe Many There Are, Law & Justice, Volume 181, 2018, Pages 189-206. (An associated transcription by the author of St German's work on which the article was based can be found here.)
Michelle L. Johnson & James Oldham, Law versus Equity—as Reflected in Lord Eldon's Manuscripts, American Journal of Legal History, Volume 58, Issue 2, 2018, Pages 208–226.