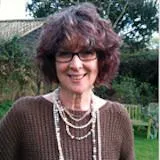 Professor MM McCabe
Emeritus Professor of Ancient Philosophy
Contact details
Biography
Professor McCabe was educated at Oxford High School for Girls and Newnham College Cambridge. From 1981-1990 she was Fellow in Classics at New Hall, University of Cambridge; she moved to King's College London in October 1990. She has spent some extended periods in the USA: at Harvard, at the Center for Hellenic Studies in Washington DC, and at Princeton. From 2005-2008 she was a Leverhulme Trust Major Research Fellow. In 2009 she was elected President of the British Philosophical Association.  She is the general editor of the Cambridge University Press series Studies in the Dialogues of Plato. 
Research interests and PhD supervision
Ancient philosophy, particularly Plato, pre-Socratics, Socrates and Aristotle
Ethics
Philosophy of medicine
An ardent subscriber to the view that much of later philosophy is -- or should be -- a conversation with Plato, Professor McCabe writes not only on Plato (e.g. Plato on Punishment, California, 1981; Plato's Individuals, Princeton, 1994; Plato and his Predecessors: The Dramatisation of Reason, Cambridge, 2000), but also on Aristotle and on the Stoics, as well as on Plato's predecessors, the pre-Socratics and Socrates. Aside from her interests in Ancient philosophy, Professor McCabe is also an active participant in and organiser of  the Department's Concepts of Health seminar series.
Professor McCabe welcomes enquiries from prospective students, seeking supervision on areas connected with her research interests.
For more details, please see her full research profile.
Expertise and public engagement
Professor MM McCabe was the Department's Outreach and Engagement officer in 2013-14, and - together with Professor Bill Brewer - was actively involved in building links with schools and other interested parties.
Podcasts
Professor McCabe has twice been featured on podcasts from Philosophy Bites:
She has also participated as an interviewee in Professor Peter Adamson'spodcast 'The History of Philosophy... without any gaps'.