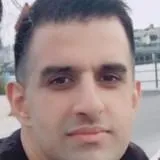 Dr Mohammad I. Aslam
Contact details
Biography
Dr Mohammad I. Aslam is a Fellow of the Royal Asiatic Society (GB) and an associate fellow at the Institute of Middle Eastern Studies, King's College London.
He holds a PhD in International Relations from King's College London, has been a contributing editor for the Montreal Review Journal, a featured writer at Foreign Policy Journal, and both a PhD forum facilitator as well as graduate teaching assistant for his department.
His primary research interests span various aspects within the realm of security studies. In particular, and following on from his doctoral research, it is in the context of exploring the nexus between Islamist politico-military actors across the Middle East and their relationship with state authority, regional alliances, and security provisions, in the interests of communal resilience and resistance.
Research interests
Asymmetric Engagement and Political Violence
International Political Economy (MENA)
Strategic Studies and International Relations
Techno-Securitisation and the impact on Socio-Political Security