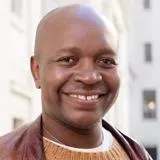 Munya Chimbaira
Tutor for Business and Allied Subjects
Contact details
Biography
Munya has acheived MBA University of Hull,PGCE University College London IOE and is a Fellow of the Chartered Management Institute.
Munya has taught Marketing and Operations management at University of Roehampton and supervised undergraduate dissertations. He has several years industry experience in banking, local government, market research and as an entrepreneur gained locally and overseas.
Munya's interests lie in Mastery strands in level 3 and undergraduate business education, Institutional behaviour and the paradox of human organisation and Emerging domestic consumer markets
Munya's hobbies include travelling to learn new languages and unfamiliar cultures, most genres of music and different styles of theatre.