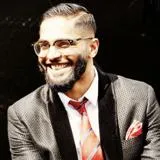 Myelone Tharmaseelan
Biography
Myelone Tharmaseelan (MA, Medical Ethics and Law, 2021) works as a doctor for the Ministry of Health in Malaysia. In 2017, Myelone worked as a medical volunteer for MERCY Malaysia, providing humanitarian assistance to Rohingya people. Myelone is the International Alumni Representative for King's in Malaysia.
What are your happiest memories of your time at King's?
I am left with fond and lasting memories of my time at King's. The academic experience was one to remember as it brought out the best in me - classes were very interactive and delivered by world renowned professors. I am still in touch with the diverse friends that I made. We never fail to rekindle the good times we had.
How have you stayed connected to King's since graduating, and why is being part of your alumni network important to you?
I have decided to give back to King's as a way of paying forward, as I am hugely indebted to my alma mater. I am the alumni ambassador for Malaysia and assist students from Malaysia that are seeking to study at King's. I also mentor through King's Connect to help aspiring students and mentees to navigate their chosen field. King's Connect has been a great way for me to remain in touch with the university and other alumni.
How has the ability to understand and interact effectively with people from other cultures and/or backgrounds been important in your life or career?
My interactions with many different friends and colleagues have certainly made me more familiar with different cultural perspectives. This has helped me to be a better doctor, as I am able to relate to my patients, who come from diverse backgrounds.
What advice would you give to students/alumni for success in life after King's
Kings was a steppingstone to greater things. Equipped with knowledge, go and get what you deserve by being that change you wish to see in the world.
King's Connect is a networking platform that allows both students and alumni to connect to the wider King's community and expand their professional network by building long-lasting relationships. Sign up today at kingsconnect.org.uk