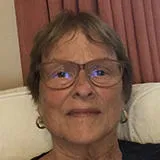 Professor Nancy Naro
Emeritus Professor
Contact details
Biography
Professor Nancy Naro is an Emeritus Professor of the Department of Portuguese. She started out as a health and community development volunteer in the slums of Rio de Janeiro, Brazil after graduating in Government and Spanish from Simmons College, Boston, Massachusetts (1964).
She was awarded a MA (1970-71) and a PhD in 1981 in Latin American History from the Department of History, Division of the Social Sciences, University of Chicago with a dissertation on the Praieira Revolt in Brazil, 1846-1849.
Nancy was a founding member, officer, and president of the Brazilian Association of American Studies (ABEA) (1984-1992), taught at the Pontifícia Universidade Católica, Rio de Janeiro (1976-1983) and at Universidade Federal Fluminense, Niterói, Brazil (1985-1995) and Colgate University.
She undertook postdoctoral research at the University of Pennsylvania before joining the Department of Portuguese, King's College London (1996-2008) and the Institute of Latin American Studies, University of London (1998-2001).
Research
Social movements in Brazil and Spanish America
The transition from slave to free labour in Brazil
Africans in Lisbon, Portugal: 1830-1880
Migrations: slavery and its legacy in the Lusophone Black Atlantic
Gender and space in rural Brazil
Police institutions in Rio de Janeiro, 19th and 20th centuries
Further details