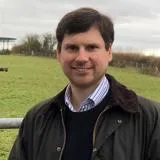 Nathan Marshall
Lecturer in Contract Law
Contact details
Biography
Nathan is a Lecturer in Contract Law at The Dickson Poon School of Law, King's College London, and he joined the Professional Law Institute in 2021. He currently lectures contract law on the LLB and is the Programme Leader for the Postgraduate Diploma in Law and Legal Practice and also Module Leader for contract and tort law on that programme.
Nathan is a Barrister, with experience of working in a number of legal settings, including in-house and in legal practice. His work has primarily focused on commercial and contract law, and he also has worked in regulatory and charity law.
Nathan has lectured contract law, trusts, business law, international trade and commercial law to undergraduates and postgraduates at Newcastle University and BPP University.
Prior to being called to the Bar by Lincoln's Inn, Nathan was Operations Director for a firm which  manufactured and distributed consumer products worldwide.
Nathan holds Masters' degrees from the University of London in Commercial Law, Legal Theory, and Philosophy and is a Fellow of the HEA and also holds a Postgraduate Certificate in Learning and Teaching.
Research Interests
Commercial Law
Jurisprudence
Tort Law
Teaching 
Contract Law
Tort Law
Commercial Law