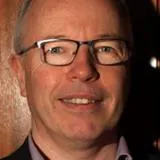 Professor Neil Sheerin
Professor of Nephrology and Consultant Nephrologist
Biography
Professor Neil Sheerin is a Professor of Nephrology and Consultant Nephrologist at the Freeman Hospital's Renal Services Centre specialising in nephrology and renal transplantation.
After training in Nephrology at Guy's Hospital Professor Sheerin was a senior lecturer at King's College London before taking up his current post at Newcastle University and the Freeman Hospital.
Research
Professor Sheerin's clinical and laboratory research focuses on the immune mechanisms of renal disease, exploring this interaction between adaptive and innate immunity, in particular how this leads to fibrotic injury in native and transplanted kidneys.
He has educational roles with Newcastle University including being Director of the Certificate in Transplantation and Senior Tutor for Intercalation.