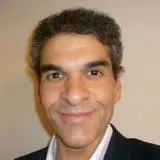 Nigel Banerjee
Visiting Lecturer
Biography
Nigel read law at King's College London in the early 1990s and went on to work in the City before returning to King's to teach in a visiting capacity in 2011.  He is currently a visiting lecturer, teaching on the LLB and LLM programmes.
Nigel is the author of The ICSA Company Law Handbook and the general editor of International Corporate Procedures.  He contributes chapters to Gore-Browne on Companies and Butterworths Corporate Law Service, and provides company law training to solicitors and other professionals through Central Law Training and ICSA.
Teaching 
Undergraduate:    
Company Law
Postgraduate:       
Corporate Governance
Legal Issues in Corporate Finance
Regulation of the Conduct of Mergers and Acquisitions
Dissertations:        
Nigel is available to supervise LLM dissertations in the areas of company law, public M&A, corporate governance and corporate finance.