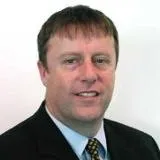 Norman Bird
Visiting Research Fellow
Research interests
Conflict and security
International relations
Contact details
Biography
Norman Bird is a Visiting Research Fellow at the Centre for Science and Security Studies (CSSS) within the Department of War Studies. He provides technical training, support and assistance to King's College from the UK - National Nuclear Laboratory (NNL) providing wider nuclear industry experience, support and reach back for research, development and training activities undertaken by the College. He is currently involved with the IAEA – INSEN training, lecturing in the RN aspects of the CBRN (Chemical, Biological, Radiological and Nuclear) Terrorism module and various other Kings initiatives in nuclear security, non/counter proliferation and CBRN etc.  He has also been involved in assisting King's in delivering the Global Theme Reduction Programme (GTRP) in the UK and overseas for UK Government - Department for Business, Energy and Industrial Strategy (BEIS).
Areas of expertise
Nuclear security
Nuclear non-proliferation  and counter-proliferation
RN aspects of CBRN
Geographical Information Systems (GIS), Satellite Imagery and GeoSpatial Intelligence (IMINT) and (GEOINT).
Open Source Intelligence (OSINT)
Biography
Norman has over 38 years experience in the UK and International nuclear industry. Before joining NNL he was previously Group Assurance Manager – Nuclear Security, Safeguards and International Affairs in the BNFL Group. Norman holds a Masters Degree in GIS and is a Fellow of the Royal Geographical Society. He is also a Chartered Geographer and a qualified Civil Engineer.
Research
To promote research in a wide variety of space-related security issues.
Research
To promote research in a wide variety of space-related security issues.