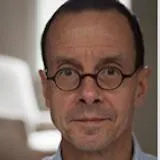 The Late Professor Oliver Black
Visiting Research Fellow
Contact details
Biography
Oliver Black, a visiting research professor with the Department of Philosophy, died on Wednesday 27 March 2019 at the age of 62.
Oliver read Philosophy at Cambridge and received his PhD from the University of London. After a brief spell in academia, he joined Linklaters, the international law firm, where he was head of the UK procurement law practice. Throughout this period he kept in touch with academic life, publishing regularly and was appointed a Visiting Research Professor in Philosophy at KCL in 2000. Oliver maintained that position after retiring from Linklaters becoming a devoted attender of and incisive contributor to department seminars, talks and reading groups. He also taught at Cambridge and was a fellow at the University of California, Berkeley.
Oliver was the author of Conceptual Foundations of Antitrust  (CUP, 2005) and Agreements: A Philosophical and Legal Study  (CUP, 2012) but he was also an accomplished and successful comic writer. Major film production companies took an interest in his 2014 novel The Commune and his 2016 collection of shorter pieces Shrunk  garnered praise from reviewers like Giles Fraser. There is a further collection in press.
Oliver had been ill for some time, undergoing major surgery in 2018 but he appeared to recover well and continued to participate vigorously in the life of the Department right up to his unexpected death on Wednesday. He will be much missed by his many friends in the Department and elsewhere.