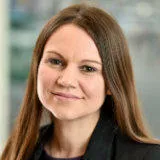 Dr Pam Shearing
Visiting University Lecturer
Contact details
Biography
Dr Pam Shearing joined the Department of Political Economy as a University Visiting Lecturer in 2018. She completed her PhD at King's College London in 2017, having previously studied at the University of Cambridge where she obtained her MA in Law, at Bristol University for a MSc in International Relations, and at Anglia Ruskin University for a LLM.  She also spent a year as a Visiting Fellow at Harvard University as a Fulbright Scholar.
Office hours
Tuesday: 16.00
Please e-mail Dr Shearing for an appointment.
Research
Dr Shearing's research interests include public international law, international justice, humanitarian intervention, and the work of the United Nations. She is also a practising lawyer and is interested in interdisciplinary research examining international law and international politics.
Teaching
Dr Shearing is teaching the third year module, 'International Politics and the United Nations' and is also supervising third year undergraduate dissertations.