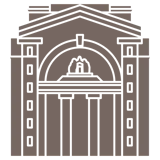 Dr Penny Simpson
Senior Lecturer in Human Resource Management Education
Research interests
Human Resource Management
Contact details
Biography
Penny Simpson is a Senior Lecturer in Human Resource Management Education and CIPD Co-ordinator at King's Business School. She has a doctorate from Kings's College London and a Masters from the LSE. She has also undertaken PG studies in Australia (Graduate Certificate of Change Management) with the Australian Graduate School of Management.
Penny sees her role as aspiring learners by developing, delivering and assessing learning and teaching materials, and receiving feedback on students learning, to ensure high quality and continually improved learning environments.
She is committed to reflective practice and life-long learning most recently engaging with her Master of Arts in Cultural and Critical theory (Philosophy and Critical Theory) and she regularly engages with MOOCs.
Prior to joining King's, Penny was at the University of Brighton where she was the Human Resource Management MSc programme leader. At Brighton, she received a number of learning and teaching awards in particular Highly Commended in the Postgraduate Support Award in the Brighton Student Union Teaching and Learning Excellence Awards and Nominee for the Teaching Award for Academic Engagement and was a University of Brighton Excellence in Facilitating/Empowering Learning Award winner.
Penny is a keen walker and runner and has been known to thrive on challenge. She has completed Tough Mudder, and undertook the National Three Peaks Challenge for charity. She is a keen supporter of Parkrun both as a runner and volunteer.
Are you currently accepting PhD students?
No