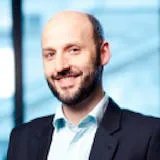 Professor Peter Adamson
Professor of Ancient and Medieval Philosophy
Contact details
Biography
Peter Adamson's primary areas of interest are late ancient philosophy and Arabic philosophy. His two monographs deal with the Arabic version of Plotinus, the so-called "Theology of Aristotle," and with al-Kindi (d. after 870 AD). He has devoted articles to several figures of the Greek tradition: Aristotle, Plotinus, and Porphyry; and numerous philosophers of the Arabic tradition, including al-Kindi, Abu Bakr al-Razi, Yahya Ibn 'Adi, Miskawayh, Avicenna, and Averroes. He has also edited several books including, most recently, "In the Age of Averroes" published by the Warburg Institute. In 2012 Prof Adamson moved to the LMU from King's College London, which is the home of a research project he oversees, on "Natural Philosophy in the Islamic World," funded by the Leverhulme Trust. He is also the host of the History of Philosophy podcast.
Professor Adamson holds a joint appointment with the Ludwig Maximilian University of Munich. During 2012-13, he will be at King's in the Spring term for a research seminar on Late Ancient Philosophy.
Research interests and PhD supervision
Late ancient philosophy, especially Neoplatonism

Arabic philosophy

Medieval philosophy
Professor Adam's is not currently accepting applications to supervise research students.
Expertise and public engagement
History of Philosophy without any gaps - podcast
Peter Adamson takes listeners through the history of Western philosophy, "without any gaps." Beginning with the earliest ancient thinkers, the series will look at the ideas and lives of the major philosophers (eventually covering in detail such giants as Plato, Aristotle, Avicenna, Aquinas, Descartes, and Kant) as well as the lesser-known figures of the tradition.
Philosophy Bites
Peter has also contributed to the online Philosophy Bites podcast:
Broadcasts
Professor Adamson is a frequent contributor to BBC Radio 4's 'In Our Time' with Melvin Bragg, and other radio broadcasts:
Online Encyclopaedia entries
Teaching
Professor Adamson is not lecturing any undergraduate or taught postgraduate modules at King's College London.