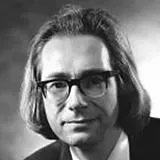 Professor Peter Baker FRS (1939 - 1987)
Biography
Internationally acclaimed physiologist
Professor Peter Baker was Head of the Department of Physiology and a Fellow of King's College London from 1975 until his early death in 1987. His interests in the life sciences were diverse and his contributions in corresponding fields of research internationally acclaimed.
He was appointed Halliburton Professor in Physiology at King's College London in 1975 and was elected a Fellow of the Royal Society a year later. Baker pursued his research interests in the area of calcium homeostasis and, using the squid axon as an experimental model, branched out into other areas of physiology.
The Peter Baker Lecture is an annual lecture held by the Department of Physiology in his honour. Read more about the Peter Baker Lecture.