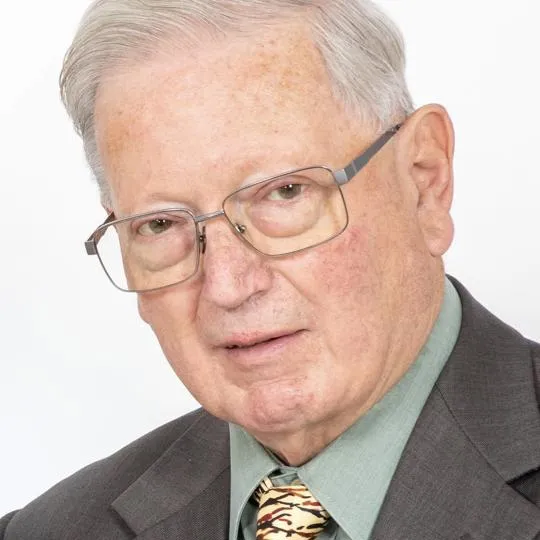 Revd,Dr Peter Speck DM, MA, DPS, BA, BSc
Hon. Senior Lecturer Palliative Care
Contact details
Biography
Dr Peter Speck is a visiting Senior Lecturer in Palliative Care at Cicely Saunders Institute, King's College London.
He graduated with a BSc in zoology and biochemistry from the University of Wales (Bangor) then obtained a BA (Birmingham) in Theology, an MA (Birmingham) and Post Grad Diploma in pastoral counselling. He is an Ordained Priest in the Anglican Church in Wales and later moved to healthcare chaplaincy in Sheffield, London [Royal Free Hospital, as chaplain and senior lecturer in medical ethics in RFH Medical School], and Southampton (as chaplain and co-chair of Clinical Ethics Group).  He trained in organizational consultancy at Tavistock Institute, London and became a visiting tutor. Received full degree of Doctor of Medicine (Cantaur) in 2012. MBACP (Brit. Assoc. for Counselling & Psychotherapy).
Dr Speck is a previous visiting lecturer and examiner for MSc in Palliative Care at Southampton & External examiner for MA in Organisational Analysis [University of East London, Grubb Institute and Crossfields Inst. UK]. A former member of the editorial board of the international (indexed) journal "Palliative Medicine" and served as a member of the Editorial Board NICE – Supportive Care in Palliative Care, including a vsiting lecturer to Health Service Ombudsman's Office.
Research interests
Palliative care; spirituality; teamwork & organizational dynamics; medical ethics
Teaching
MSc Palliative Care
Publications
Selman L, Brighton LJ, Sinclair S, Speck P, et al (2018) Patients' and caregivers' needs, experience, preferences and research priorities in spiritual care: a focus group study across nine countries. Palliative Medicine. 32(1)
Pansemni A, & Speck P (2017) Palliative care service in Cyprus, a population-based needs assessment based on routine mortality data, Progress in Palliative Care, 25:5, 215-223, DOI: 10.1080/09699260.2017.1361627
Speck P (2016) Culture and spirituality: essential components of palliative care. Postgrad Med J 2016,0: 1-5.[on line first 1 March 2016] Doi 10.1136/postgradmedj-2015-133369
Goodhead A, Speck P and Selman L (2016) 'I think you just learnt as you went along' – community clergy's experiences of and attitudes towards caring for dying people; a pilot study. Palliative Medicine (in press)
Hui-Ching Li, Richardson A, Speck P, and Armes J. (2014) Conceptualizations of dignity at the end of life: exploring theoretical and cultural congruence with dignity therapy. Journal of Advanced Nursing [doi: 10.1111/jan 12455]
Selman L, Speck P, Barfield RC, Gysels M, Higginson IJ and Harding R. (2014) Holistic models for end of life care: establishing the place of culture. Progress in Palliative Care 22 (2), 80-87
Hall S, Goddard C, Speck P, Martin P, and Higginson IJ. (2013) "It makes you feel that somebody is out there caring": a qualitative study of intervention and control participants' perceptions of the benefits of taking part in an evaluation of dignity therapy for older people with advanced cancer. J. Pain & Symptom Management 45(4). 712-725
Hall S, Goddard C, Speck PW, Higginson IJ.(2013) "It makes me feel that I'm still relevant". A qualitative study of the views of care home residents on Dignity Therapy and taking part in a phase II RCT of a palliative care psychotherapy. Palliative Medicine 27(4), 358-366. [doi: 10.1177/0269216312449272]
Goddard C, Speck PW, Martin P, Hall S.(2013) Dignity Therapy for older people in care homes: A qualitative study of the views of resident's and recipients of 'generativity' documents. Journal of Advanced Nursing. 69(1). 122-132. [doi: 10.1111/j.1365-2648.2012.05999.x]
Gysells M, Evans CJ, Lewis P, Speck P. 2013. MORECare research methods guidance development: recommendations for ethical issues in palliative and end-of-life research. Palliative Medicine. 27 (10
Hall S, Goddard G, Martin P, Opio D, Speck PW. (2013) Exploring the impact of Dignity Therapy on distressed patients with advanced cancer: three case studies. Psycho Oncology. 22. 1748-1752. [doi: 10.1002/pon.3206]
Koffman J, Morgan M, Edmonds P, Speck