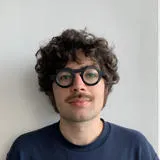 Petr Torkanovskiy
PhD Candidate
Contact details
Biography
Petr joined King's Russia Institute in February 2023 as a doctoral researcher. Prior to coming to King's, Petr worked as a journalist, translator and editor for various NGO's and media outlets including ADC Memorial, Arzamas, Colta.ru, DOXA Journal, Posle and others. After the beginning of the Russian invasion of Ukraine, Petr took part in creating «Дорогие коллеги» — a project aimed at providing support for students and young researchers from Ukraine, Belarus and Russia who were affected by the war.
Previously, Petr supervised an international collaborative project on Sustainable Small Media Development supported by the Swedish Institute. He used to work as a PR manager in urban planning and research and educational projects in Russia.
In 2021, Petr organised a panel 'Poststructuralism, Postanarchism and Contemporary Social Theory: Conceptualising Ontological Politics of the Future' at the international conference Development Vectors of Modern Russia.
In 2019, together with Dmitriy Lebedev, Petr translated the book Critical Theory of the Internet by Geert Lovink into Russian.
Petr holds an MA degree in Sociology (2019, with Distinction) from the University of Manchester and a BA degree in Journalism (2014, with Honours) from Lomonosov Moscow State University (MSU).
Research interests
Sociology of Social Sciences and Humanities (SSSH)
Media, Activism and Politics in Russia
Interdisciplinary and Para-Academic Research
Speculative Realism and its Critics
PhD research
The working title of Petr's research is 'Speculative Research Beyond Academia: Theoretical Knowledge Production in Contemporary Russia'.
Abstract:
In contemporary Russia, opportunities for research in political philosophy and contemporary social theory are restricted due to the authoritarian political regime and repressions against people who criticise the Russian government and oppose the war in Ukraine. Censorship and the propaganda of conservative ideology in academia have even led to the removal of certain disciplines, such as 'human rights' or 'gender studies', from university curriculum. Young scholars who are unable to leave the country often choose to work outside of traditional academic institutions. However, in such cases, their research may be overlooked by the international scientific community. Petr will examine the field of para-academic knowledge production in Russian social theory and philosophy and suggest:
1) how practices of para-academic research in non-Euro-American countries may contribute to ongoing processes in philosophy and social sciences;
2) how Russian scholars combat pressure from government officials and structural inequality in accessing scientific knowledge.
Supervisors
Professor Gulnaz Sharafutdinova and Professor Sam Greene