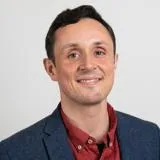 Dr Philip Bremner
Lecturer in Family Law
Contact details
Biography
Philip Bremner is a Lecturer in Law at The Dickson Poon School of Law, King's College London where he is the module leader of the undergraduate family law module. Philip has previously lectured at the University of Sussex and Royal Holloway, University of London.
Philip undertook an ESRC-funded socio-legal, empirical PhD at the University of Exeter under the supervision of Professor Anne Barlow on the legal recognition of gay and lesbian co-parenting arrangements following assisted reproduction. His subsequent research has focused on family formation through surrogacy and other aspects of LGBTQ+ families. Philip is interested in examining the ways in which the law recognises diverse families including through the birth registration system and the effect of intimate relationships on property rights.
Philip welcomes informal inquiries from prospective PhD applicants whose research fits within his research interests, particularly in family law.
Philip is currently a trustee and treasurer of the Socio-Legal Studies Association.
Research interests


Family Law
Same-Sex Parenting
Philosophy of the Family
Sexuality and the Law
Empirical/Socio-Legal Studies
Wellbeing and the Law
Mental Capacity/Decision-Making
Teaching
Family Law (UG)