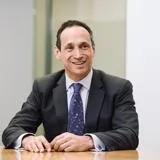 Philip Henry Keller
Executive Fellow
Biography
Philip was the Chief Finance and Operating Officer of Intermediate Capital Group plc, a FTSE 250 alternative investment company, until July 2019. He was responsible for finance, risk, operations, HR and compliance. Philip built up the finance, operational and governance infrastructure of ICG during a period of rapid growth since the GFC. He was part of a three person executive that delivered total shareholder return of 1,154% (vs FTSE All share 170%) from 2009 to 2019 and took ICG to the edge of the FTSE100. Prior to ICG, Philip was CFO of ERM Holdings Limited, one of the world's largest environmental consultancies. He has also held senior management roles with Johnson & Johnson and GlaxoSmithKline. Philip trained as a chartered accountant with Arthur Andersen & Co.
Philip is a non-executive director of John Laing Plc (chair of Audit and Risk committee), the Royal Philharmonic Orchestra, Northern Ballet and London Music Masters. Philip is also a co-opted member of the KCL Finance committee.
Philip is an amateur conductor and is studying for a masters in music.