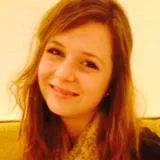 Phoebe Bower
PhD Student
Contact details
Biography
Phoebe Bower is a doctoral candidate at King's under the supervision of Dr Megan Bowman. Her research explores the intersection of sustainable finance and human rights.Phoebe holds an MPA from Columbia University, with concentrations in Human Rights and Social Policy, and also a specialisation in Gender Policy. She also holds a European Law degree from Warwick University. She is qualified to practise law, as a solicitor in England and Wales, and she completed her training contract at Clifford Chance LLP, where she worked for several years. Since then, she has worked within the public sector, including at the UN's International Fund for Agricultural Development, the World Bank, and UNDRR.
PhD Thesis
Climate Finance: A pathway to greater gender equality and empowerment?
Gender and the environment are inextricably linked. Within the context of climate change, this manifests in the form of significant, negative, and disproportionate gender-based risks and impacts. This correlation is even more pronounced within developing countries and materializes in innumerable ways, including (but in no way limited to) increased rates of gender-based violence; increased mortality rates; and greater economic loss. Gender-focused climate adaptation initiatives exist, but they are under-resourced and will not withstand the escalating force of the climate crisis. More funding is needed to protect those with climate vulnerabilities, but also to ensure that commitments to gender equality and empowerment progress rather than regress in the face of climate change. Despite the large funding gap in this specific arena, the climate finance market is worth billions and continues to grow exponentially. Improving gender inclusion within climate finance provides a potential solution to this intersectional problem. This PhD Project seeks to determine the role of climate finance in furthering the achievement of Sustainable Development Goal Five on gender equality and empowerment.
Supervisors
Dr Megan Bowman and Dr Emily Barritt
Research Interests
Sustainable Finance
Gender
Human Rights
Climate Change