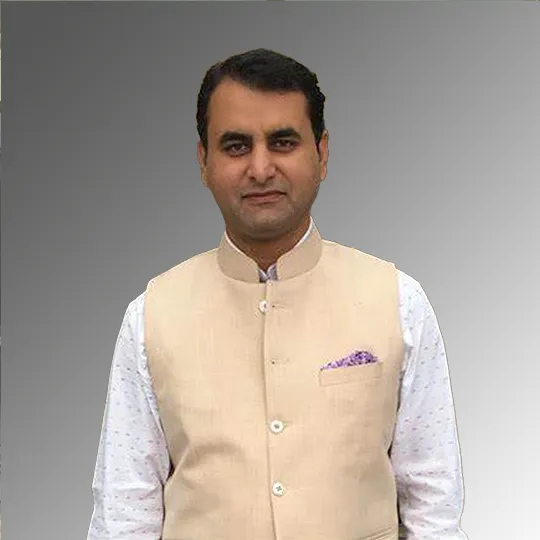 Prasoon Sharma
Biography
Prasoon Sharma (MSc Advanced Software Engineering, 2004) is the Founder and CEO of Workers Union Support,  an organisation that seeks to empower 500 million workers in India. Prasoon is an advisory board member at the International Ahimsa Foundation, a mentor for the Nasdaq Entrepreneurial Centre, a Pentland-Churchill Scholar, and a Fellow at the Asia Global Institute.
What are your happiest memories of your time at King's?
The graduation ceremony was the happiest memory of my time at King's. Further, playing chess during breaks between lectures in the common room with my classmates was also fun. We used to do our assignments in the library, cafeteria and open area in Somerset House. Mostly, after that, we used to go out for lunch/dinner or drinks, which allowed us to learn about diversity and soft skills, which helped me immensely with working in an international environment.
How have you stayed connected to King's since graduating, and why is being part of your alumni network important to you?
 I have stayed connected with King's in multiple ways and through a number of initiatives. During his India visit, I met Professor Shitij Kapur, the President & Principal of King's College London. I also led an Indian government delegation to the Strand campus to discuss strategic synergies. I was honoured that my story got selected for King's Vision 2029. Being part of an alumni network is mutually enriching and helps you grow.
What success stories have you had in your career?
I have 18 years of experience and was Managing Director of  ZTEsoft Technology. Currently, I am working for my startup Worker Unions Support (WUS). WUS is building a digital platform to provide financial, job, and social security to 40 million 'Low- Medium income workers'. As a result of WUS's impact, the Nasdaq Entrepreneurial Centre selected WUS for the prestigious Milestone Maker cohort.
I'm also delighted to share that based on our startup's vision to build a 'New Digital Labour Economy' to serve 1 billion workers, I was selected to be one of the Asia Global Fellows 2023 at Hong Kong University. Worldwide, 15 rising Asian leaders are selected for this prestigious honour. I was selected for the Pentland-Churchill Scholarship 2018-19 (worth $67000) for Global policy leadership at New York University and University College London. Every year, one candidate globally is selected as the Pentland-Churchill Scholar.
What advice would you give to students and alumni for success in life after King's?
As the tagline says #ForeverKings - the investment (in terms of money, time and network) you make at King's will help you learn and grow forever.
To stay in touch with your alumni community, make sure to sign up for King's Connect. It provides the most effective way for you to connect with King's alumni, as well as presenting opportunities to boost your career through mentoring. Sign up today at kingsconnect.org.uk