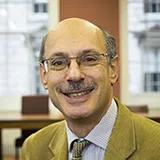 Professor David Nelken
Professor of Comparative and Transnational Law
Contact details
Biography
Professor Nelken taught law at Cambridge, Edinburgh and University College, London, from 1976-1989 before moving to Italy in 1990 as Distinguished Professor of Legal Institutions and Social Change at the University of Macerata.
 From 1995 to 2013 he was also Distinguished Research Professor of Law at Cardiff University, and from 2010 to 2014 Visiting Professor of Criminology at Oxford University.


Awards received include the American Sociological Association Distinguished Scholar Award (1985), the Sellin-Glueck International award of the American Criminological Society (2009), the Podgorecki Distinguished senior scholar award from the International Sociological Association (2011) and the (USA) Law & Society Association's International Scholar Award (2013).

He is a Fellow of the Academy of Social Sciences. On the editorial board of numerous journals, he is also a member of the Independent Board of the SCOPUS (Elsevier) Database of peer-reviewed literature, where he is responsible for evaluating all law journals worldwide. Was a Panel member of Scottish Children's Hearings juvenile justiice system 1979-1983, of Italian Regional Crime committees in the 1990's and, amongst many visiting appointments, was the Global Law professor at Tilburg University, the Netherlands, for 2014. Appointed to the REF Law Committee for 2021.
Research interests
Theoretical enquiry and empirical investigation in the areas of comparative sociology of law, criminology, and legal and social theory.
 Morer recently working on global social indicators and the implications for law of governing by numbers.
Teachings
Criminology
Jurisprudence
Sociology of LAW
PHD supervision