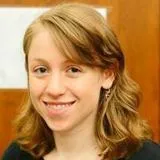 Dr Rachel Cristy
Lecturer in Philosophy
Contact details
Biography
I studied linguistics and philosophy (separately, not in combination) at Stanford University before earning a PhD in Philosophy from Princeton University with a thesis on Nietzsche's and William James's critiques of scientism. Before starting at King's in 2019, I held a postdoctoral fellowship at the University of Toronto Centre for Ethics.
Research interests and PhD supervision
Nineteenth-Century Philosophy, esp. Nietzsche
American Pragmatism
Kant's epistemology and aesthetics
My research interests are in the history of late modern philosophy, beginning with Kant and tracing his influence through early neo-Kantianism to certain late 19th century figures who are not typically thought of as successors to Kant: Nietzsche and the American Pragmatists, particularly William James. I am especially interested in late modern philosophers' attitudes toward science, including both epistemological views (on its methods, its limitations, what sort of philosophical foundation it has or needs) and ethical views (on the proper place of science in the life of individuals and societies). I also have more specific interests in Kant's, Nietzsche's, and James's work, especially with regard to the similarities and historical connections among their respective epistemologies, as well as the way aesthetics is closely tied to their epistemology and/or ethics.
Teaching
Nineteenth-Century Philosophy
Aesthetics and/vs Ethics
Philosophy and/of Art and Literature
Philosophy of Race
Philosophy of Gender
Selected publications
'"Being Just is Always a Positive Attitude": Justice in Nietzsche's Virtue Epistemology'. Journal of Nietzsche Studies 1 (Spring 2019): 33-57.
'What Is "The Meaning of Our Cheerfulness"? Philosophy as a Way of Life in Nietzsche and Montaigne', with R. Lanier Anderson. European Journal of Philosophy 4 (December 2017): 1514-1549.
'Does Wine Have a Place in Kant's Theory of Taste?' Journal of the American Philosophical Association 2.1 (Spring 2016): 36-54.