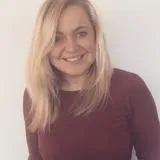 Rachel Way
PhD Candidate
Contact details
Biography
Rachel is a PhD candidate in the Department of Defence Studies. Her research interests include the British and French Empires, decolonisation, violence and conflict, colonial propaganda and censorship. She holds a BSc in International Relations and an MSc in Empire, Colonialism and Globalisation, both from the London School of Economics. Her PhD is funded by an AHRC grant as part of the Collaborative Doctoral Partnership scheme with Imperial War Museums. Rachel speaks French and English, and has worked across Europe and West Africa in the past decade.
Research Interests
British Empire, Colonial Africa, Conflict, Violence, Propaganda, Censorship, World War 2
Thesis Title
Encounters with Empire 1939-45 : Propaganda and Conflict across Colonial Africa.
Abstract
The project examines the experience and the 'voice' of soldiers and civilians across Sub Saharan Africa during the Second World War: in particular the power and influence of wartime propaganda in shaping - or silencing - this voice.There is a growing body of scholarship on the imperial and global nature of the war. The project seeks to assess and deepen the literature on the experience of African men and women involved in the war as combatants, uniformed workers, and civilians. It examines the extent to which propaganda efforts were successful in achieving their various aims of enlisting, controlling and boosting morale of military personnel, whilst maintaining influence over civilians on the home front. It also examines the representation of Africans and African colonies in information and propaganda outputs aimed at British and American audiences. This approach is vital as the civilian experience remains largely under-reported in traditional historiography, whilst the African contribution to the Second World War as a whole is overshadowed by their British, 'white' dominion, and Indian counterparts. Furthermore, there has been little work on the representation of Africans and African colonies in wartime publications aimed at metropolitan and allied nation audiences. The thematic and pan-imperial approach of this project allows us to deepen our understanding into the methods of – and more importantly, consequences of - colonial propaganda, without limiting research to arbitrarily drawn borders of another era. By collectivising this information, the importance of propaganda in conflict can be examined in its entirety and take its deserved place in modern historiography.
Supervisors
Dr Ashley Jackson (KCL), Alan Jeffreys (Imperial War Museums)