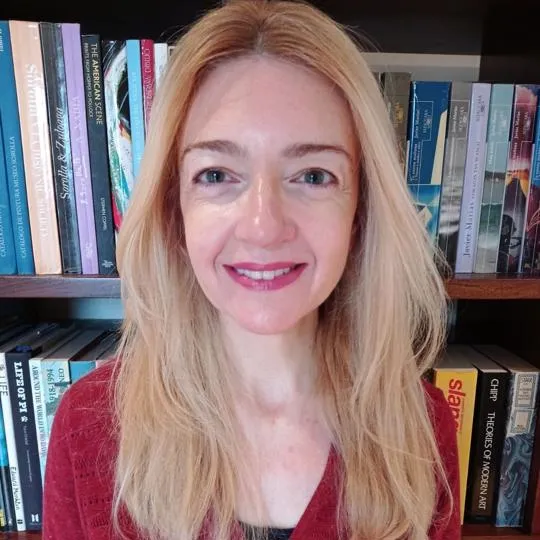 Dr Raquel Fernández-Sánchez
Lecturer in Spanish
Spanish Language Director
Contact details
Pronouns
she/her/hers
Biography
After graduating with a BA in History of Art and completing her qualification in teaching Spanish, Raquel finished her MA in Latin American Studies at the Universidad de Salamanca (Spain). She moved to the University of Exeter where she spent seven years teaching at the Hispanic Studies Department while completing her PhD. In 2004 she moved to Aston University to set up the Spanish programme.At Aston she taught in the Department of Languages and Translation Studies for 17 years, and performed several other academic roles, from Head of Spanish to Associate Dean for Learning and Teaching in the School of Languages and Social Sciences.
In 2021 Raquel started working at the Language Centre at King´s College (KLC) where she taught Spanish at multiple levels. In 2022 she was appointed Language Director for Spanish at the Department of Languages, Literatures and Cultures, where she teaches Spanish Language, and co-ordinates all the language modules. She continues to work closely with students and colleagues at the KLC.
Raquel has been an External Examiner for Cardiff University and the University of Bath, and she has been a Senior Fellow of the Higher Education Academy since 2016.
Research Interests and PhD supervision
Raquel is interested in language pedagogy, learning and teaching strategies, student experience policies, and student-staff collaborations. 
Teaching
Raquel teaches Spanish Language in several levels of the undergraduate Spanish programme.